Dr Rinku Rayoo is Cardiologist with special interest in Cardiac Imaging. He is currently holding the position of heart failure and imaging cardiologist at Bendigo Health and position of Honorary Cardiologist at Austin hospital.
Dr Rayoo completed his MBBS is 1999 in India. He completed his Physician training in India, United Kingdom and Australia receiving a MD in General medicine in 2002 and a Fellowship of Royal Australasian College of Physicians (FRACP) in 2012.
Dr Rayoo has completed his Cardiology and non-invasive cardiac imaging training at Austin and Northern Hospital.
Dr Rayoo has a Level 2 SCMR accreditation for cardiac MRI and a Level A ANZCTCA accreditation for cardiac CT. He is a member of Royal Australasian College of Physicians (RACP), Cardiac Society of Australia and New Zealand (CSANZ), American Society of Echocardiography (ASE) and European Society of Echocardiography (ESE).
Dr Rayoo manages a wide variety of adult cardiovascular conditions including coronary artery disease and cardiac risk assessment, heart failure, hypertension, dyslipidaemia, valvular heart disease, arrhythmias and syncope.
Dr Rayoo has a special interest in various cardiac investigations including transthoracic echocardiography (TTE), stress echocardiography, transoesophageal echocardiography (TOE), CT coronary angiography (CTCA) and calcium score and Cardiac MRI.
Dr Rayoo enjoys cricket, badminton and walking.
MBBS, MRCP (UK), FRACP
Respiratory & Sleep Specialist
Suite 5, 2 Enterprise Drive, Bundoora ph: 85826965 fax: 85826966
Dr Shahnaz Haque is a Senior Respiratory & Sleep Physician. She trained in General Respiratory Medicine, Asthma & Allergy at The Alfred Hospital. She completed her Respiratory and Sleep training at the Austin Hospital, attaining fellowship in 2004.
She is currently employed as a Senior Respiratory & Sleep Consultant at The Austin & The Northern Hospitals for last 15 years. She is involved in both undergraduate & postgraduate medical teaching and is a lecturer at Melbourne University (Austin Clinical School)
She is involved in the management of all Respiratory & Sleep Disorders.
Her major sub speciality interests are:
Asthma & Allergy
COPD (linked with HARP outreach programme at The Northern involving COPD & Oxygen Clinics)
Sleep Disorders
She is a member of Thoracic Society of Australia & New Zealand and American Thoracic Society,
She is fluent in English, Urdu & Punjabi.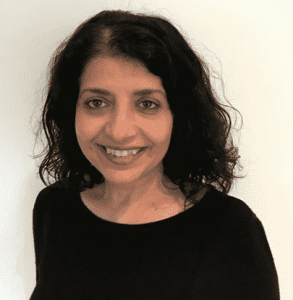 Interventional Cardiologist
Chris is a cardiologist who has trained in all aspects of cardiology with a sub-specialist in Interventional cardiology. He completed his training in Melbourne, Australia and furthermore completed a three-year post-graduate fellowship in Oxford, UK. He also specialises in complex percutaneous coronary intervention (PCI).
Chris has written many international publications and is completing his research doctorate. He has introduced the use of the latest techniques including Radial Artery Access angiography and stenting, intracoronary imaging with OCT and IVUS as well the Pressure Wire (FFR) technique to assess the individual coronary stenosis for ischaemia. These techniques have been deemed as revolutionary in the cardiac interventional diagnosis scheme.
The following services are provided by Chris:
Assessment and management of the full spectrum of cardiac conditions
Non-invasive investigations
Cardiac catheterisation, coronary angiography, and a specialist in complex PCI
Pioneer of Radial Artery Access procedures for angiograms and PCI in Victoria (helped introduce this technique to Epworth Eastern, using the artery in the wrist compared to the groin. Much lower risk of vascular complications, and much improved patient comfort compared to femoral artery access).
Pioneer of Drug Eluting Balloon Angioplasty (Performed the first drug eluting balloon angioplasty in an Epworth Hospital in Melbourne)
Pioneer of the Pressure Wire (FFR/Fractional Flow Reserve) to distinguish stenoses that need PCI and those that can be safely managed conservatively. (Performed the first pressure wire procedure in Epworth Eastern)
Emergency PCI for treatment of acute myocardial infarction
Chris is multilingual and fluent in languages other than English including: Mandarin, Cantonese, Fujian, Malay/Bahasa
Qualifications:
MBBS FRACP- University of Melbourne 2000
Post Graduate Fellowship: 2008 – 2010 John Radcliffe Hospital, Oxford UK
Public Hospital Appointment: Staff Specialist at The Northern Hospital
Private Hospitals: Various hospitals including On-Call Cardiologist and Weekly Cath Lab Sessions at the Epworth Eastern Hospital, Box Hill.
Consultant and Cardiac Electrophysiologist
After obtaining his Bachelor of Medicine and Bachelor of Surgery (MBBS) from the University of Melbourne, Dr Han Lim specialised in Cardiology via training at the Austin Hospital. Subsequently, he undertook a subspecialty training in cardiac electrophysiology and device implantations. Han Lim is the first Australian cardiologist to be awarded the Parmley Prize from the American College of Cardiology, an award he received for one of the most extraordinary manuscripts by a Young Investigator in 2012. He is also the recipient of the National Health and Medical Research Council (NHMRC) Medical Postgraduate Scholarship for his PhD for stoke prevention in atrial fibrillation (AF) as well as NHMRC Early Career Fellowship.
It was in Bordeaux, France where Han Lim trained with Professor Michel Haissaguerre for his advanced cardiac electrophysiology fellow ship. Professor Haissaguerre first discovered and pioneered the technique of AF ablation (procedure used to treat an irregular heart rhythm that starts in the heart's upper chambers). Because of his training, Han has an exponential amount of experience in catheter ablation for complex arrhythmias inclusive of supraventricular tachycardia, atrial flutter, atrial fibrillation and ventricular tachycardia. He's also a specialist in pacemaker and implantable cardioverter-defibrillator implantations.
Dr Han Lim manages are vast amount of services including the assessment and management of heart rhythm disorders, catheter ablation, typical and atypical flutters, atrial fibrillation, ventricular tachycardia, device implantations and holter monitoring.
Han is also fluent in many other languages including Cantonese, Chinese, Hokkien, Indonesian, Malay and Mandarin.
Qualifications
MBBS-University of Melbourne 2001: PhD, FRACP
Post Graduate Overseas fellowship (Bordeaux, France) centre for AF ablation
Ms. Shelly Goyal (Cardiac Sonographer)